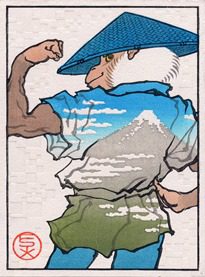 Edo Superstar is a Japanese-style fighting RPG currently in development by Jed Henry.
The game is  designed it from the ground up, and inspired by classics such as Street Fighter 2's fighting controls and RPG's Final Fantasy and Kingdom Hearts for the  story, characters, and levelling system.
The team is currently raising money via KickStarter, with a pretty low goal of only $65,000, and are currently $34,000 away from their goal with only 6 days to go.
All backers will get a free copy of the game, but the team are also incentivising funders with authentic hand-made wooden block prints of the characters.
To find out more and to add your backing to this cross-platform game, which if successful will hit the market in Fall 2014, read more at KickStarter here.
Thanks Chris for the tip.