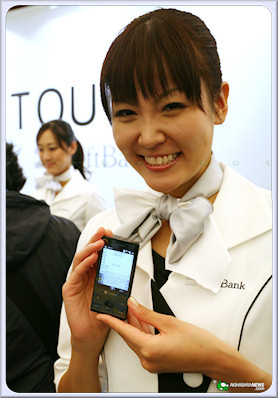 Continuing HTC's worldwide expansion of its Touch series, HTC is set to deliver its HTC Touch Diamond and Pro to Japanese carrier Softbank Mobile. The two handsets, named X04HT (HTC Touch Diamond) and X05HT (HTC Touch Pro) for Softbank, will be launched in early November and then in December respectively.
Additionally CDMA carrier KDDI will be launching the HTC Touch Pro as the E30HT in the second quarter of 2009.
Talks with DoCoMo to jointly launch the Touch devices on their network is also being rumoured.
Source: Digitimes.com