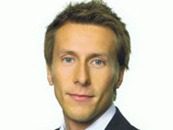 Sam Matterface is a well-known English sports broadcaster currently working for TalkSPORT. While not a headline celebrity, his voice is certainly well know enough when it come to football commentary and such, so its rather welcome to see him tweet pictures like the one above, taken with a Nokia Lumia 920 and presented via SkyDrive.
Hopefully the adoption by well-known personalities, no matter their status, is a reflection of the barriers to adoption of Windows Phone in general falling, and will be accompanied by a general increase in the number of Windows Phone users.
Thanks Adam for the tip.