We posted a few days ago that the ITV Player app for Windows Phone has been updated, but without a changelog.
With the launch of ITV's new reality TV channel ITVBe it is now clear what the update was for.
The update added support for the new channel, and places a renewed emphasis on watching live content on the go. At the top of each channel page, you'll be able to tap the 'Watch Live' icon to stream whatever's being broadcast live at the time.
The app now also dynamically scale to a range of screen sizes, meaning if you're watching on a Nokia Lumia 1520, a Samsung Galaxy S5 Mini or an iPhone 6 Plus, the experience should more or less be the same.
Paul Kanareck, director of online and brands at ITV, said: "TV is instant, immediate and alive and this should be reflected across all our platforms. As second screens are increasingly becoming second TVs, we have found watching live TV accounts for 26 per cent of ITV Player usage on tablets, phones, PCs and Macs.
"The new improved streaming quality and app design makes it easier for viewers to find the shows they love and ultimately spend more time with ITV's fantastic content. We will continue to work on bringing this new and improved user experience to further platforms going forward."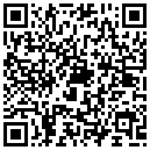 ITV Player now also gives watchers access to content from the last 30 days on a catch-up basis.
Its nice to see Windows Phone users not having to wait for the app to be updated after the launch of a channel, and its also nice to see a Windows Phone in the ad above, hopefully a side effect of the OS's close to 10% market share in UK.
The new ITV Player app is available to download from the Windows Phone Store here.
Via Recombu.com