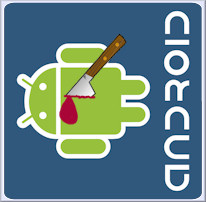 The ITC has ruled in Apple's favour on two of 10 patents it claims HTC is infringing in its Android handsets.
The ruling stems from an March 2010 complaint, and does not include a July 2011 complaint which ads an additional 5 patents, and which asks for a wide swatch of HTC Android handsets to be banned from importation in the USA.
Android OEMs are universally vulnerable to patent infringement complaints as Google does not warrant that the software is free from infringement and does not indemnify them from damages due to patent complaints.
OEMs like HTC, Samsung and Motorola are all embroiled in patent infringement suites with Microsoft and Apple at present related to such claims.
Rulings such as these may force OEMs to consider using a properly licensed commercial mobile operating system like Windows Phone 7, for which Microsoft provides unlimited indemnity against claims for copyright, patents and trade secrets, and for which Microsoft already has broad cross-licensing agreements with other major patent holders.
More at CNet.com here.