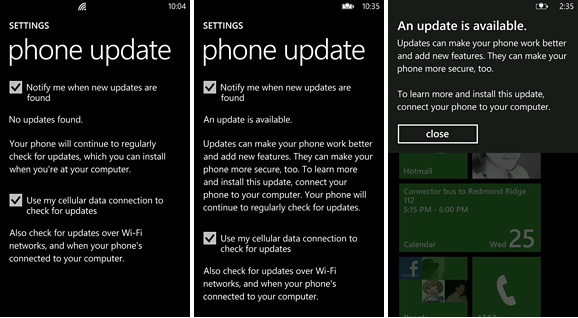 There is a rumour that some carriers are blocking the Windows Phone 7 update.  I personally suspect the roll-out is just slow, and may even have been halted due to the Samsung issues.
With Windows Phone 7 on 30 carriers I am not able to put up a massive poll with each one, but I think the comment thread below is a perfect place to collect positive reports of updates being pushed out.
So if you have received an update prompt on your handset, and no-one has reported your carrier yet, let us know below in the format Carrier-Handset e.g. in my case Vodafone UK – HTC 7 Pro.