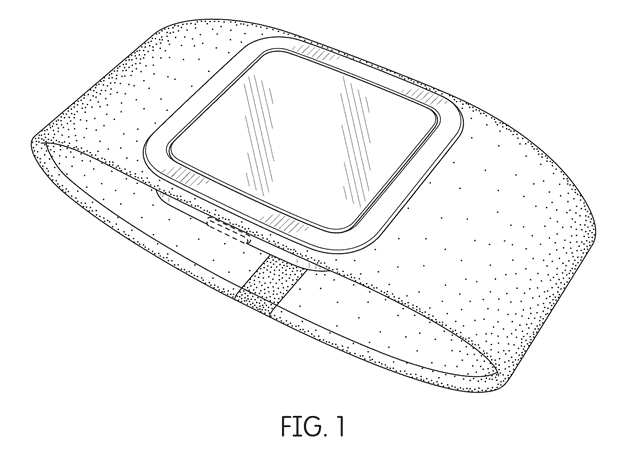 There has been plenty of speculation about a future Microsoft-powered smart watch, and while there has not been any strong rumours regarding availability yet, many think the accessory is inevitable, due to strong moves by Apple and Google in the area.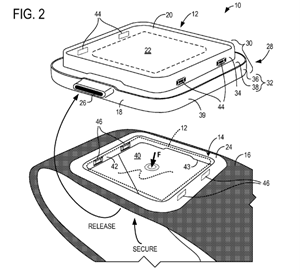 We have seen a recent patent for a fitness band by Microsoft (right), and today we bring you a recent design patent which may reveal what the device will actually look like.
The design patent, for "The ornamental design for an electronic band, as shown and described" appears to be for a rather sleek device with a pretty large screen and tapered band.
It is of note that that design is very similar to the fitness band patented, suggesting that this may be close to the final appearance.
The patent was applied for in March 15th 2013 and only granted on March 25th 2014.
See more images after the break.
See the patent at USPTO here.
What do our readers think of the design? Let us know below.