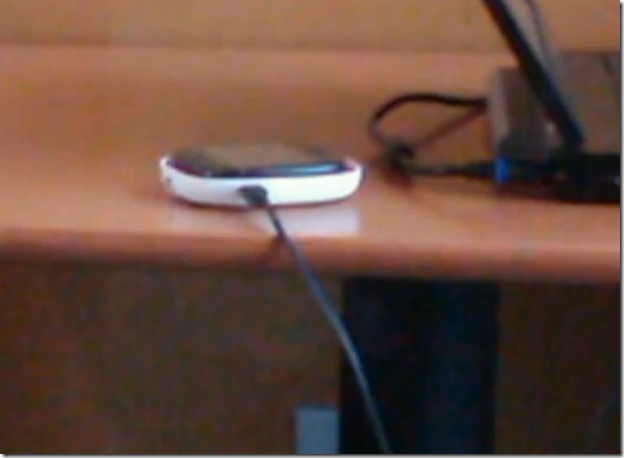 Excitement must be running pretty high for this single photo, unnecessarily turned into a video, to be considered newsworthy by Engadget, but they claim that the above device, caught in a coffee shop is the Turtle, the portrait slider by Microsoft set to replace the side-kick.
The device appears to be cradled and seem pretty slim in form factor and possibly a bit too nondescript in appearance to excite the teens.
Pop over to Engadget to read (a tiny amount) more.