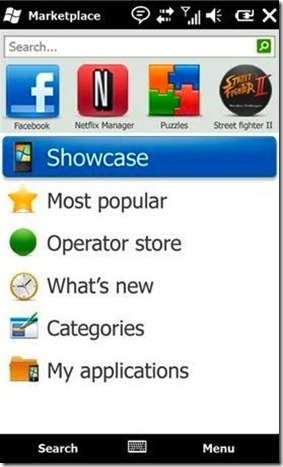 With the vast number of devices coming out running multiple OSes, OEMs have started making their own app store like creations (Samsung has a WM marketplace, Motorola has an Android one, and there are more). This will inevitably make the centralised app stores less effective as developers can submit to one or other marketplace, leading to generally smaller marketplaces.
With the iPhone, it's a completely different matter. There is only one device, only one OS and only one marketplace. This locks everything down, and developers have to use the central marketplace, so it thrives. WM and Android lead to more options, but is this choice ultimately going to lead to the downfall of the marketplaces?
Windows Marketplace for Mobile started at a disadvantage, WM has supported software installation well before the marketplace concept, and so channels for releasing software have built up before, and it takes a considerable amount of time and effort to move applications from the alternatives to the central marketplace.
Which would you prefer? A central marketplace developers have to use, or a lot of choice for developers and users?