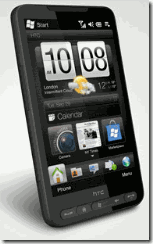 Not that this really has much relevance (I can't see any differences between most things in the ROM) but there are numerous references to "Leo 1.5" in the latest HD2 ROM leak.
The latest T-Mobile US 2.02 ROM is itself called "RUU_Leo_1_5_TMOUS_2.02.531…" which hints at something different, and within it there are a few references to Leo 1.5 or HD2 1.5.
Thinking about it though, there have been a few other 1.5 or 2.0 devices. The leaked 2009 set of handsets had the Sapphire, Sapphire 1.5 and Sapphire 2.0. I suspect the differences are related to the radio (so the 1.5 supports a different set of bands) rather than anything else.
One thing is for certain though, the Leo is coming to the US on T-Mobile, and it will be there soon.