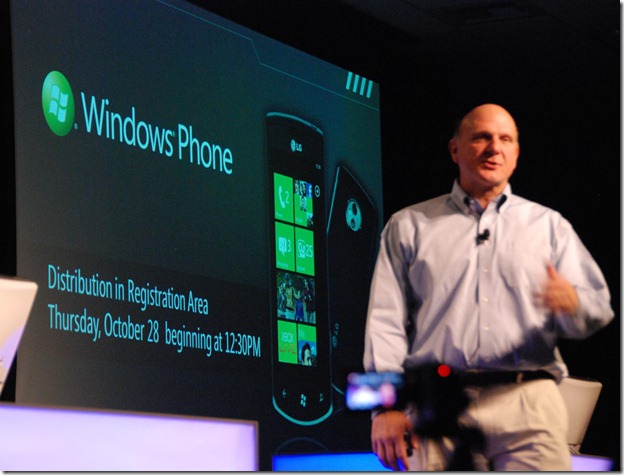 At a Web 2.0 Summit yesterday where Steve Ballmer was being interviewed, he repeatedly answered the question of whether Microsoft would ever make its own phone by saying Microsoft was "focused on enabling hardware innovation."
While some interpreted this as a non-denial, it makes much more sense for Microsoft to support OEMs in making true Windows Phone 7 "hero" phones like the Google Nexus line, featuring the latest technologies and design without a deep regard for the price or saleability of the hardware when it eventually hits the market.
Do our readers think Microsoft should do a round robin of OEMs and have a series of great Microsoft-branded Windows Phone 7 handsets produced? Let us know below.
via ZDNet.com.
Thanks Anon for the tip.