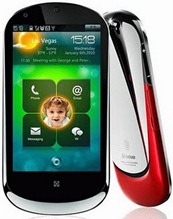 Some pictures of the Lenovo LePhone S2, an Android phone, has popped up on the winphonexap.com forums, supposedly uploaded by a Lenovo employee.
The pictures show several screens, including the home screen, multi-tasking and threads.
Lenovo is not one of the announced Windows Phone 7 partners, but Microsoft has been in discussion with this them, and also ZTE and Huawei to bring Windows Phone to China.
The Lenovo lePhone S2 should be perfectly capable of running Windows Phone 7, with a 1 Ghz QSD 8250 Snapdragon processor, 800×480 capacitive screen and 512 MB RAM.
However since taking screen shots is now pretty easy on Windows Phone 7, it is also now pretty easy to fake Windows Phone running on another device, so we will have to wait for video to be really convinced.
See more pictures after the break.
Thanks SeaSwimmer for the tip.