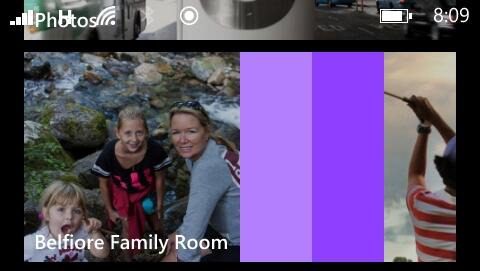 We heard today that Windows Phone 8 GDR3 would include  "some changes to the network status icons"  and it seems Joe Belfiore from the Windows Phone team has already leaked a screen shot of what this may look like.
The screen shot was tweeted by Joe to highlight the MBL At Bat 13 app's Live tiles, but hid in plain view something more interesting.
Firstly, the icons being visible in the first place suggests (but does not prove) that they may now become always visible, rather than mostly hidden.
The icons are now also all clustered to the left, rather than in the previously fixed positions on the top of the screen.
The changes were noticed by WPArea, who note that this change may open up space for even more status icons, such as a rotation-lock icon.
What do our readers think of this more Android-like approach to the status bar? Let us know below.