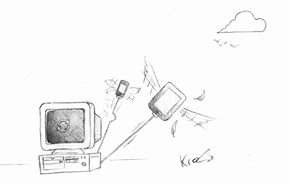 Windows Phones are not really independent entities, being dependent on the Zune desktop client for loading up with music and video and of course software updates.  This recently caused Dvorak to write one of his famous rants on the Zune client and its perceived failings.
Having a phone without having a desktop or laptop is however a real issue for many people, for example children, emerging economies and those who have gone "Post-PC".
The main difficulty would be loading up your phone with music, but presumably by using a combination of cloud services or even a Zune music subscription one would be able to stream tunes without any major issue. 
Of course the real difficulty is getting software updates, but in some locations and with some OEMs will update your software at their service centres.
Are any of our readers using their phones PC-less and do you have any tips to pass on? Let us know below.