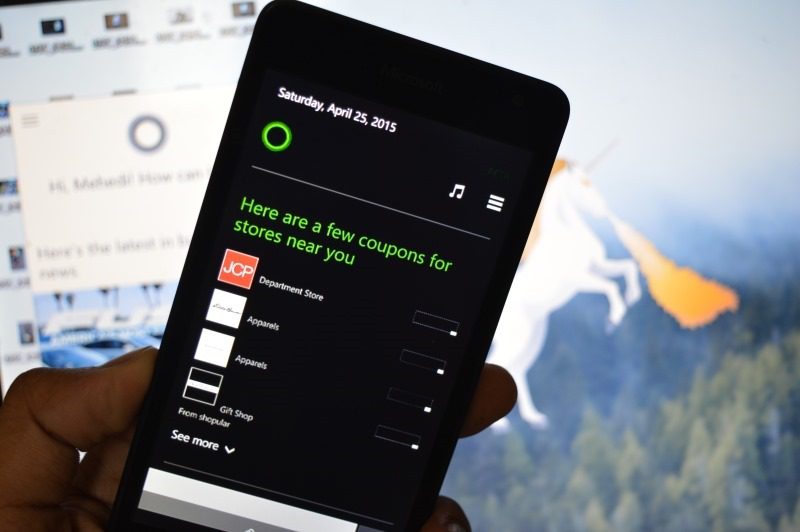 The Cortana team is constantly evolving their digital assistant, and her latest development is aiming to save you money.
Cortana will now offer you vouchers for stores near you, including stores like JC Penny and Apparels.
The service is being powered by Shopular, which offers Coupons, Weekly Ads & Shopping Mall Deals, and does not in fact have a Windows Phone app.
Unfortunately it seems to be a US-only feature, as we have not seen it over here in the UK yet, but with services like Groupon being just about global we can see this discount service spreading fast.
Have any of our readers seen it in the wild?
Source and Image credit: the WC