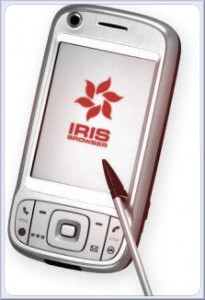 Torch Mobile has announced the final preview release of their webkit based web browser for Windows Mobile. This release primarily brings stability fixes and improvements on memory usage, network stability, and rendering quality, including fixes for Asian language sites. It also includes two major new features: page overview, and single-column (MDR) mode.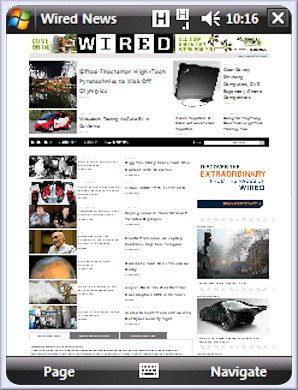 In use the browser is now approaching a workable level of performance, but is still outclassed by more mature offerings like Netfront and of course Opera Mobile 9.5. Rendering is good, but the fonts still look a bit jagged, screen real-estate is not used to its optimum (the scroll bars especially are very large) and the device does not load the zoomed out page by default, rather having the confusing zoomed in version first. Also too little of the page seems to be cached in memory (which should help memory constrained devices) resulting in the appearance of the checkerboard pattern even for minimal scrolling. A final weakness is that the controls to zoom the page are 2 menus deep and poorly implemented.
Overall the feeling is still of a work in progress, but I would suggest the developers emulate the excellent Opera Mobile browser more closely for a better user experience.
Download version 1.0.13 from Torch Mobile here.