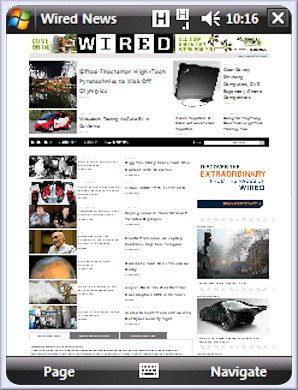 Torch Mobile has released a new beta of their Iris browser. The new update specifically address a freezing problem which arises on the HTC Touch Diamond and HTC Touch Pro.
Torch Mobile has however managed to throw in a few new features also. Besides the usual promise of increased responsiveness and faster download times, this version also features re-organized menus and that most elusive of features (if you look at other webkit browsers that is), Cut and Paste.
The next versions will address the user interface of the device, which can certainly be said to be lacking at present. If the current UI is not an issue for you now, download the beta 3 browser from Torch Mobile here.