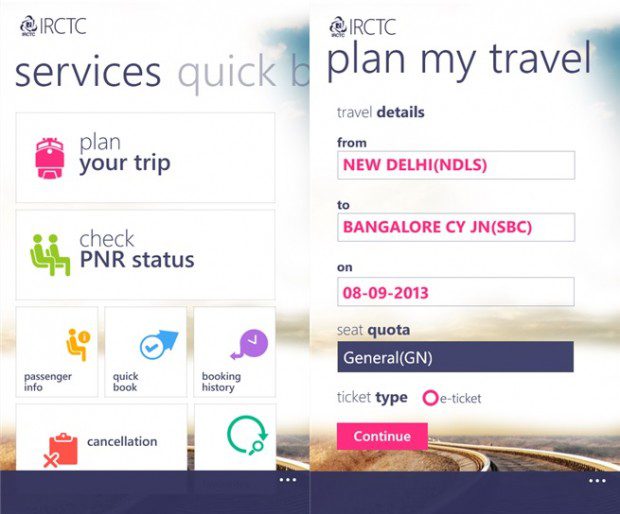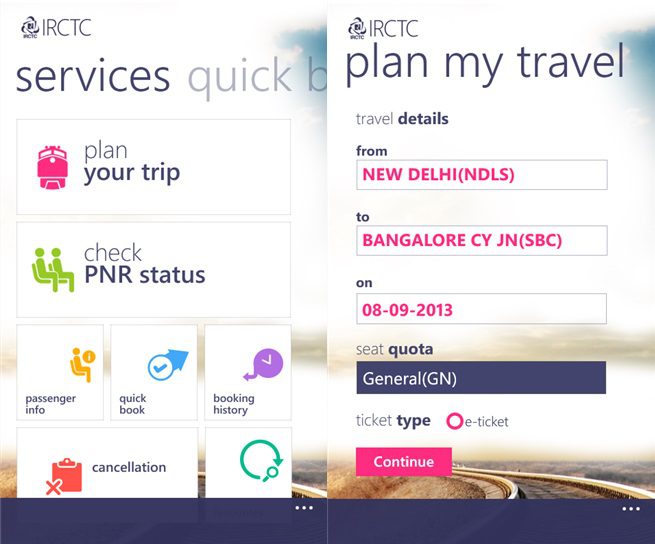 The official IRCTC app got updated in Windows Phone Store with few changes. Advanced reservation period got increased to 120 days and there are some bug fixes and improvements. IRCTC's App provides booking facility of Railway tickets online and offers other services like checking reservation status, train schedules, train routes, availability of tickets, cancellation, booking history, recent history, favourites, add passengers as contacts and roaming the transactions between multiple devices.
Change log:
* Performance improvements
* Defect Fixes
* Advanced Reservation Period 120
The updated free app can be found in the Windows Phone Store here.