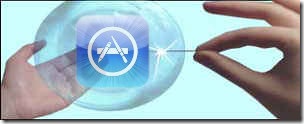 Dutch developer Vincent Verweij from Makayama, speaking at the iCE Amsterdam conference, has joined others in expressing reservations about the iPhone AppStore.
"I'm not sure if you still want to be in the App Store." he said.
His company develops mobile application, including for the Appstore, and his biggest success has been the Television app, which aggregates 72 international TV broadcast and spent two and half months in the highest position in the App Store.
Vincent complained that of the intense competition in the app store, with applications being widely copied and then sold for cheaper by hobbyists who code in the evening.
"Shortly after the release of the App Store was it possible for a voice control application to sell for 10 euros.  A month later there was a competitor with a similar application for 99 cents, the month after there was a free app. You can not compete with free," says Verweij.
Additionally the influx of big brands like EA and others has meant smaller developers are less likely to get the attention they need to sell apps.
The answer, Vincent felt, was to turn to other application stores.
"We try now to (sell) applications in other stores. For example in the Nokia Ovi Store also Windows Marketplace. The sale of applications that he has this app stores are a lot of draws," says Verweij.
An additional advantage is that there are not many developers focussing on these alternatives to the App Store.
Verweij has great expectations of the forthcoming Windows Mobile 7.
Co-founder of Twitter and iPhone developer Dom Sagolla added "Apple's market share is so large that they can only lose."
Source: Webwereld.nl via Allaboutphones.nl