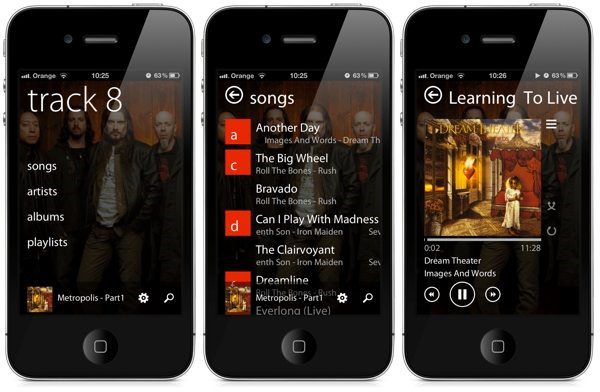 Well, well, that must be embarrassing to iPhone fans who have been hating on the Modern UI in Windows Phone 8 and Windows 8.
9to5Mac reports, "according to multiple people who have either seen or have been briefed on the upcoming iOS 7" that the new user interface created by Apple design guru Jonny Ives with be "very, very flat" , devoid of "all signs of gloss, shine, and skeuomorphism seen across current and past versions of iOS" with a level of "flatness" approaching recent releases of Microsoft's Windows Phone "Metro" UI.
In addition Apple has been discussing and testing ways to add more 'glance-able' information and system options panels, like Notification Center, to the software.
Apple fans worry that Apple's new design direction will leave existing iPhone apps out of step with Apple's new modern UI, ironically creating the same kind of experiential divide as between the Modern Start Screen launcher in Windows 8 and the old Windows applications.
iPhone fans are of course horrified, with one saying:
Oh god…
I really want iOS7 to change. But I don't want it to be totally flat like Windows Phone 7/8.
A balance between the two would be nice if done properly.
I hate plainness. It's like going back to Windows NT or something. (And I really really hate WP7/8).
Hmmmmmmmmmm!
To them we can just say its time to get with the future, and try on something a bit more Modern 🙂