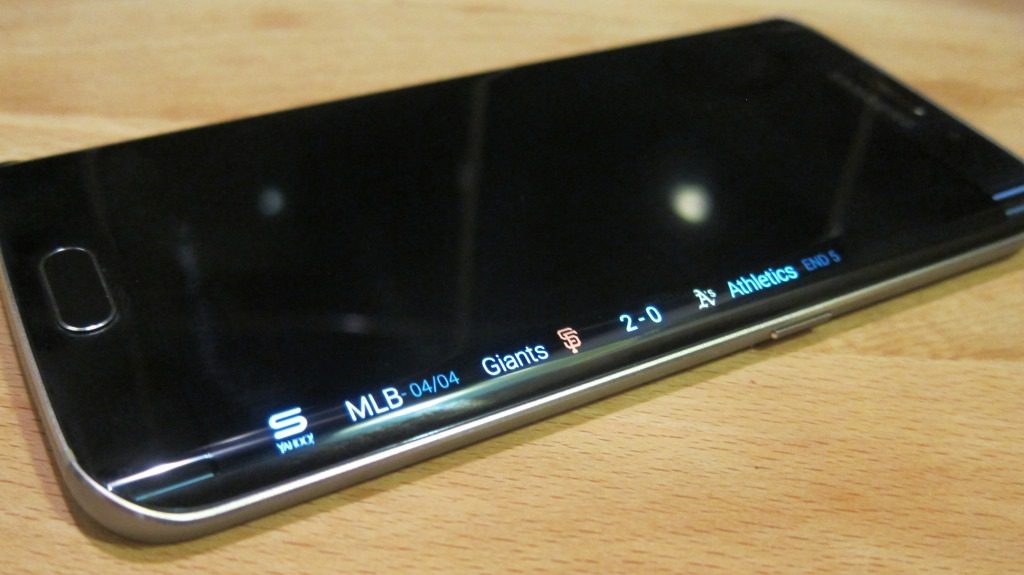 Investment bank Oppenheimer has released a research note in which they claim that the Samsung Galaxy S6 has been a failure so far for Samsung, and that with only 10 million shipments so far of the flagship handset (one million less than last year for the S5), the company is "imploding".
The company has seen massive market share loss in China, dropping from 20 to 10% of the market, while a resurgent Apple has taken the top spot in the country.
Oppenheimer blames the relative failure of the handset on Samsung making a wrong bet, concentrating on hardware rather than software features.
They write:
When we look at Samsung's flagship in 2015, the Galaxy S6 Edge, almost all of its differentiators fall back to hardware: a cutting-edge CPU, curved display, iPhone-like metal casing, front area fingerprint sensor, and camera with OIS. At the same time, we see little improvement in Samsung's software user experience, and no value-added to existing Samsung users who are on prior generations of devices.
Samsung of course has been working very hard in reducing the amount of modifications it makes to stock Android in response to criticisms from the media that their operating system is a copy and rip-off of Apple's iOS and that their profusion of software features only confuse users and usually go unused.
It could very well be that in listening to their critics they are not listening to their customers, and have not delivered what buyers wanted.
There may be two lessons for Microsoft in Samsung's current troubles.
One is that software feature differentiation is very important, and if they want their OEMs to be successful they should likely give them a lot more freedom to modify Windows Phone, to give buyers a reason to chose them over a Windows Phone from another OEM and to allow those OEMs to respond to the needs and desires of their customers.
Secondly, and we are of course also guilty of this, the armchair CEOs in the media are very loud, but they do not actually have experience of running a multi-billion dollar company and are no substitute for good customer research.
Read more coverage of Samsung's troubles here.
Thanks John for the tip.