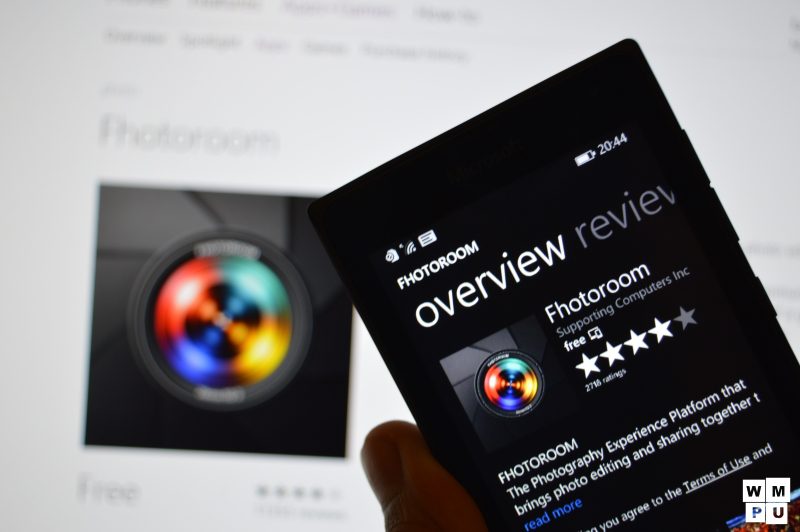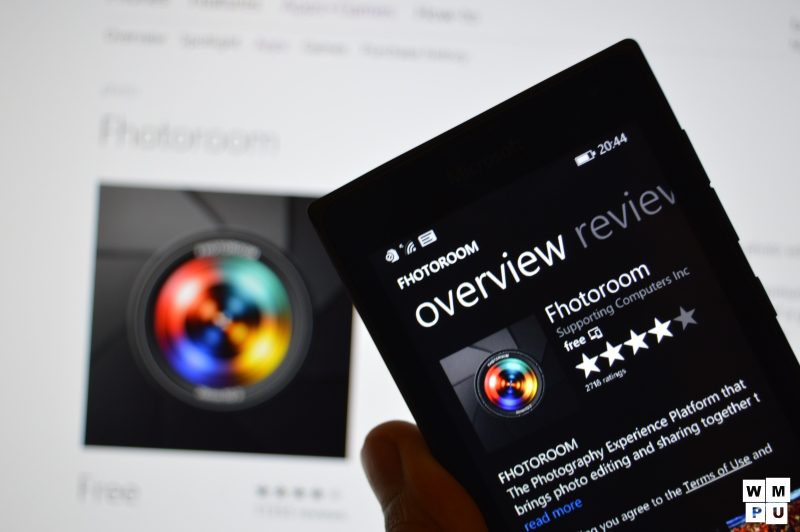 There is no dearth of photo editing apps on Windows Phone at the moment. There are  a variety of apps which offer a myriad of features but standing at the top is Supporting Computers inc's Fhotoroom.
Fhotoroom, developed primarily by Thomas Lock and his team, is a photo editing app cum social network app that has been with Windows Phone since Windows Phone 7 . It has been continually updated with new features every other week and has evolved into a powerful, full features imaging app.
Beyond Fhotoroom, Thomas and his team at Supporting Computers inc have provided a suite of Windows and Windows Phone apps, now consisting of 3 photo editing apps on the phone front – Fhotoroom, Fhotolens and Masks.
As a long time user of Fhotoroom, I've (and many other users) long since been impressed not only  by the apps photo editing abilities, but by the hard work and dedication of the developers. We interviewed Thomas Lock of Fhotoroom over the past week about his app, his general thoughts on Windows and other issues.
Read the full interview below and give your thoughts in the comments as always.
---
First, tell us a little about yourself?
To start with, I would say that I am quite the super nerd and I get very excited about technology and its potential. I am always trying to build things in new and interesting ways, sometimes pretty far-fetched but I believe that if you aim for the stars you will land on the moon. Consider that everything engineered in the world today will be replaced by something better and newer, that is what I try to discover. The newer and the better.
Why do you develop for Windows Phone prominently, what do you see in the platform?
I love Windows Phone, which has been photography focused for a while and I truly believe in it and where they are going with the technology even if the road has been quite bumpy. A contextual OS or what Microsoft is calling Continuum in my personal opinion is the future of OSes and really what I actually hoped Win8 would have been. Having built something for pretty much every platform now, Visual Studio is a breath of fresh air and honestly C# has become my favorite language to develop in.
How do your downloads stack up on Windows Phone, iOS and Windows? Which platform has the most users?
Well I have apps in the Mac, App, Windows and WP stores and without a doubt WP is king. Not only are the downloads much higher but the user feedback and support is also much higher. All this really allows for me to constantly refine and evolve my app.
Let's talk about Fhotoroom. It is a social network for photos built on Windows Phone. How has It done in terms of userbase, engagement rate and so forth?
Fhotoroom has done painfully good at times for a bootstrapped indie dev, with over 6 million+ downloads on WP alone and over 200,000 photos are processed everyday across all apps, things have gone really well in that respect. Many users even tell us that they have way more followers on Fhotoroom than on many other networks.
What inspired you to create Fhotoroom when you first launched the app?
I wanted to create a place and community where I could develop cutting edge graphic processing toys and share them with people who love photography as much as I do. That is why Fhotoroom is evolved based on direct user feedback. You can expect some pretty cool new features in the near future.
How do you see your app when compared to VSCO cam, Instagram and other prominent photo editing apps?
First let's separate the 2 completely. Instagram wants to be a photo messaging platform and VSCO wants to be an Art gallery/museum. Both offer tools but from a technical stand point VSCO wins where Instagram are easy to use basic tools VSCO are good technical tools but very limited. Fhotoroom fits right in between the 2, we focus on tools and the Art like VSCO but have a much higher engagement more like Instagram. Fhotoroom is the place where you find people interested in learning and teaching photography and you are much more likely to get your work seen and discovered.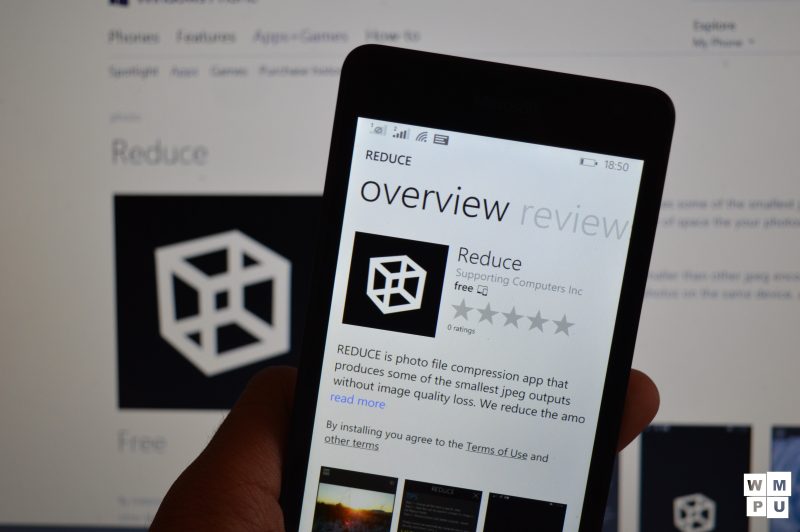 You have other apps in the Windows Phone store like Masks, Reduce, Fhotolens and Mirrorballs. Did you create them because of data gleaned from Fhotoroom like usage patterns and the like?
Yes, and No. Yes, some were created based on things we learned but also because of issues fitting them all together. Fhotoroom is supposed to be easy but Fhotolens tries to add a lot of technical features not ideal in Fhotoroom. Mirrorballs is just a crazy app made for fun and math exercise because the holidays were just around the corner when it was made. Reduce is a disappointment to me because it really is a fantastic JPEG encoder that really makes things much smaller without the visible signs like in any other JPEG and anyone who got a chance to try it can attest to that.
How do you feel about Windows 10? Are you planning big updates for your apps to make use of newer Windows 10 apis?
I believe this is much closer to what I always hoped Windows would become, so I am definitely excited about it. If all continues to go well you can all expect an app for HoloLens, and several Universal Apps. Personally, one app I am very excited about is RAWConverter, it is a technical app for photography nerds. But just like the ability to shoot RAW was so exciting, having an app that will do RAW processing on your phone will be very cool and I mean RAW 16bpc processing. This is a photographers dream if the tools are good, fast and accurate.
Speaking of Windows 10, do project Astoria and Islandwood concern you?
Yes, and No. I think this is great for the platform, but I am very concerned about the impact this might have on the approval process. Good apps bad apps, if devs have to wait a long time for approval for updates and bug fixes it will hurt more than anything the UX on the platform. Otherwise having more users and devs is always better.
Which phones do users use to access your app the most? What is your personal favourite Windows Phone?
It is 100% across the board, and probably maps out pretty closely to the popularity of the phone. I still use my 920 quite often, but I really liked the 1020. I think the 940 will most likely be my next phone and yes I do have an iPhone and Android but WP is still my daily driver with iPhone in shotgun. Let me add that I am still trying to get comfortable with these huge phones, I like one handed phones and that is the only thing keeping me from the 1520.
---
Download Fhotoroom, Fhotolens and Masks here from the Windows Phone store.