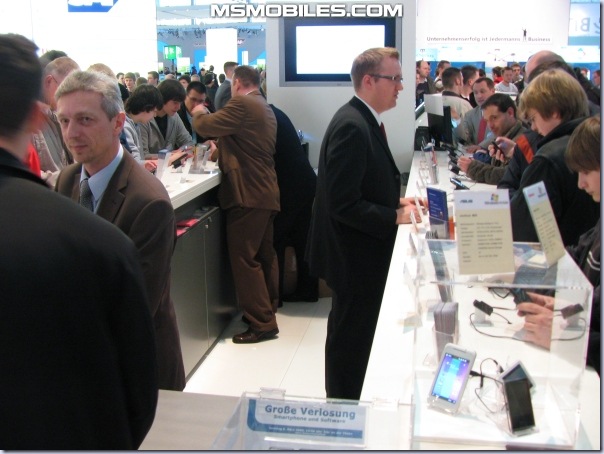 MSMobiles has some exclusive pictures of Microsoft's Windows Mobile stand at CEBIT, Germany.
Apparently their table is bigger than ever, and with all the great handsets streaming in into the market why would they not be.
The star of the show was the Toshiba TG01, which, with its gigantic 4.1 inch screen and slim form factor, does a pretty good impression of a MID.
See more pictures at MSMobiles.com here.