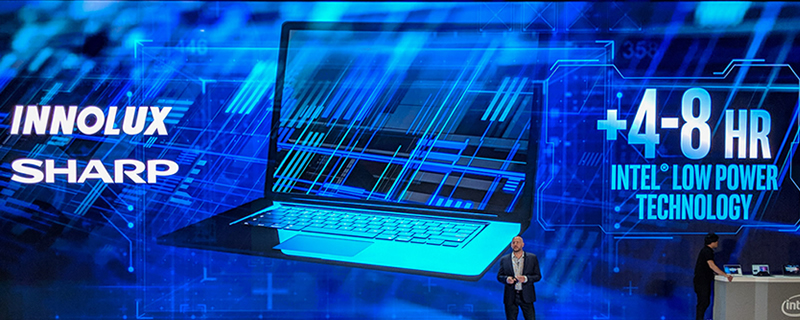 Today, at Computex in Taipei, Intel revealed a new technology that will reduce the power consumption of LCD displays found on most PCs. The display consumes the most battery in a device, so Intel is working on this new technology to make it more power efficient to improve the overall battery life of PCs.
This new Intel Low Power Display Technology when combined with the one watt panel manufactured by Sharp and Innolux, can cut LCD power consumption by half. Intel expects to deliver an additional four to eight hours of local video playback on PCs powered by this technology.
Intel mentioned that you won't be able to see a difference in brightness or resolution of the display. Intel also demoed a time-lapse video of one such display fitted into Dell XPS laptop lasting for 25 hours of continuous video playback on stage.
There's no word on when this technology will be made available for OEMs to ship in new devices.