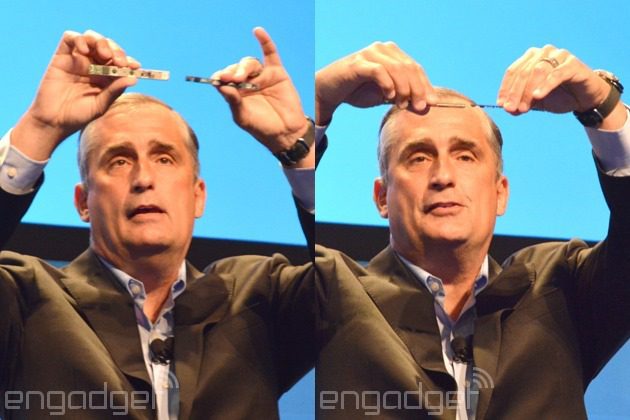 When Microsoft announced Microsoft Hello, their password-less biometric security system, the only device which offered iris-scanning support was the Intel RealSense 3D camera.
Unfortunately that infra-red camera was a bit too bulky to fit into a phone, making it a desktop-only solution.
Yesterday at their IDF conference in Shenzhen Intel CEO Brian Krzanich solved that problem by showing off a much shrunken version of the technology (above) small enough to fit into a 6 inch smartphone.
Not only is the camera smaller, but it also has a longer range and uses less power.
At the event he showed a Windows 10 tablet using the camera to scan his face and log into Windows.
Microsoft is rumoured to be planning a Windows 10 for phones flagship, the Lumia 940, using a 3D camera as an Iris scanner, suggesting the future Windows 10 flagship may very well be using this technology.
See a video from IDF showing the technology below:
Via Engagdet.com