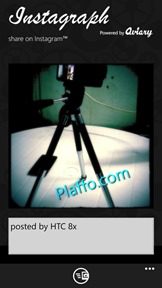 WPCentral has revealed a bit more about how the Instagram-uploading Instagraph app manages its exclusive feat.
Unfortunately it is not as we hoped an officially sanctioned app, but apparently uses a Windows Azure-based server which presumably spoofs an iPhone or Android handset to upload the pictures.
This apparently makes the hack difficult to block, and Venetasoft, the developers of the software, apparently plans to launch the app as a commercial offering.
We cant help but think however that the likely outcome will be a cat and mouse game which will eventually end in those who purchase the app losing out.
Will our readers consider purchasing the app based on such shaky foundations? Let us know below.