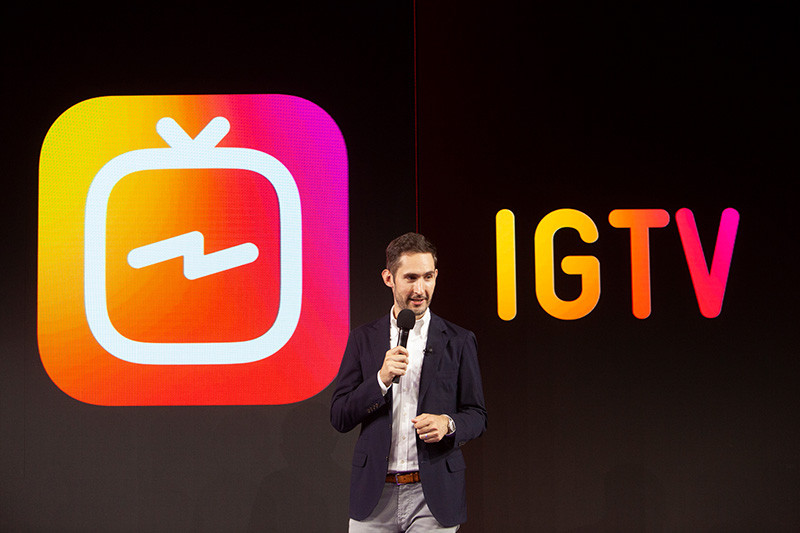 Instagram launched its own take on Snapchat Discover, IGTV, just under a year ago. The service prioritised mobile-optimized vertical videos and the short form skits posted on the competitor platform in a bid to lure users who enjoyed those features on Snapchat. While IGTV was thankfully banished to a separate app, the firm is now making it easier for users who don't use the IGTV app to view IGTV content — whether they want to or not.
Instagram announced on Twitter that users would be able to preview IGTV videos in their feed.  This is limited to videos posted by people the user follow. It's worth noting, however, that many people might follow brands and influencers for their regular Instagram posts without wanting to actually use the IGTV feature. For those users who would rather not use IGTV, this seems more than a little irritating, with replies to the announcement comprising mostly of annoyance from upset users.
If we wanted to see IGTV videos we would access them. Don't force it on us.

— caio (@caioall) February 7, 2019
NO ONE ?? F**KING ?? WANTS ?? THIS! ??

Why do you insist on putting crap in our feeds that doesn't belong there (hello, "sponsored ads") or things that already exist elsewhere (hi there, unwanted IGTV)????#ChronologicalFeeds are all we want!

— Dave™ (@yeah_its_dave) February 7, 2019
Instagram's update should be rolling out to all users now.
Via: Engadget