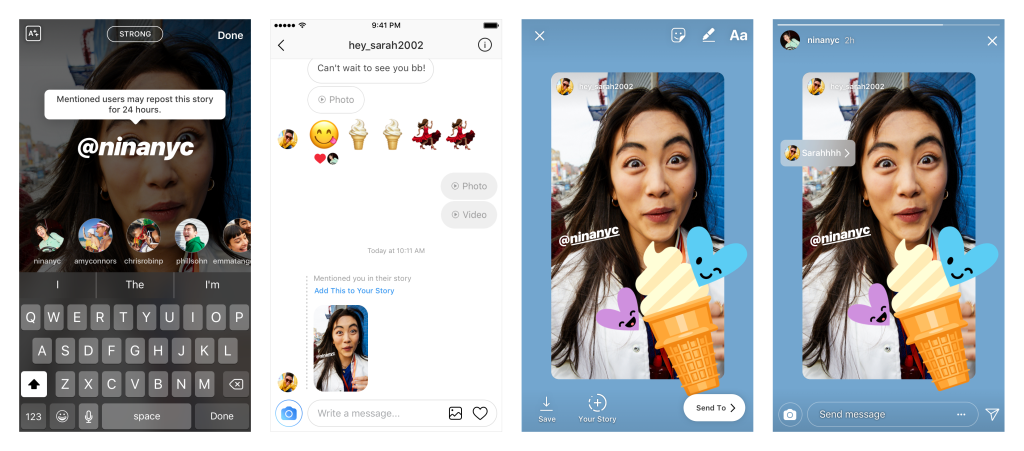 For those of us who have tons of friends and go to tons of social events, Instagram is making it easier for other people to capture the moments in our lives on their stories, for us to share later.
"When someone mentions you in their story, you receive a notification in your Direct message thread with that person — now, you'll see an option to add that content to your own story," Instagram explained,  "Tap it to see that story as a sticker – you can scale, rotate and position it and add creative tools like text or stickers on to it as well. When your followers see your story, the original poster's username will appear and will be tappable, so people can explore your friend's profile as well."
Instagram Stories have become a popular means of sharing contents among social butterflies, even surpassing Snapchat. The more features like this, the more engagement the feature will have.
The update has started rolling out to Android and iOS users this week.