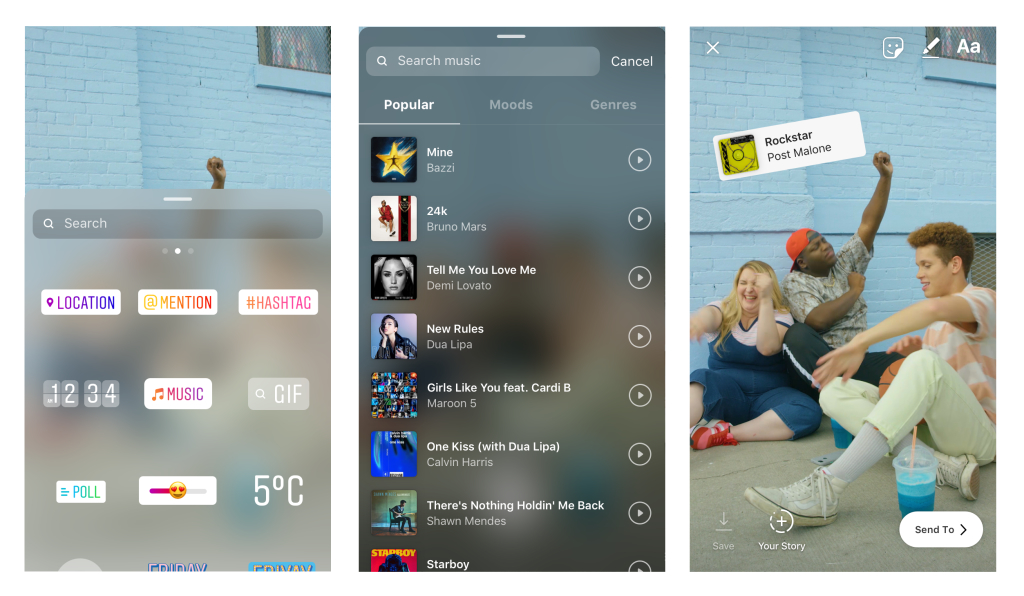 Instagram is adding a new feature to make stories more dynamic and interesting for users.
The firm will now let users select soundtracks to overlay over their Stories, creating musical Stories.
Users are able to pick from a variety of soundtracks before or any recording a video so they can either pick a tune and set their story to it or find a tune appropriate for their story after the fact.
For users who watch the stories, they'll see a song title and a sticker which lets users know what the song is.
Instagram soundtracks are available on Instagram version 51, a with iOS getting the ability to select a soundtrack before video first and Android soon. Instagram will likely bring the feature to its Windows 10 app in the coming months as usual.
Source: Instagram.