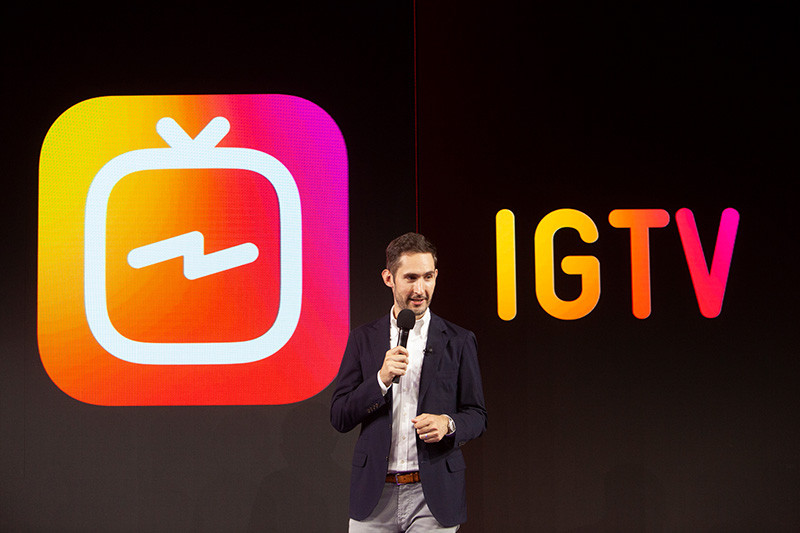 Instagram today is finally taking on YouTube and Snapchat's Discover with a dedicated app — IGTV.
IGTV is a new app that lets users work long-form video shot vertically on your smartphones.
I'll let Instagram do the explaining in their own words:
IGTV is different in a few ways. First, it's built for how you actually use your phone, so videos are full screen and vertical. Also, unlike on Instagram, videos aren't limited to one minute. Instead, each video can be up to an hour long.

We've made it simple, too. Just like turning on the TV, IGTV starts playing as soon as you open the app. You don't have to search to start watching content from people you already follow on Instagram and others you might like based on your interests. You can swipe up to discover more — switch between "For You," "Following," "Popular" and "Continue Watching." You can also like, comment and send videos to friends in Direct.
A whole platform built around vertical video and access to the most annoying of Instagram's Stars? We can hardly wait.
On a more serious note, the app sounds like a riff off of YouTube's original creator content, and a mixture of Snapchat's Discover feature where content from popular users can be surfaced as well.
There are also some hints of the defunct Vine service in there, appropriate, as some of IGTV's stalwarts like King Bach started on there.
The firm also announced that it had finally reached a billion users,  meeting other popular apps and services like Facebook Messenger and WhatsApp Messenger at the top.
IGTV is rolling out globally to Android and iOS over the next few weeks.
Source: Instagram.