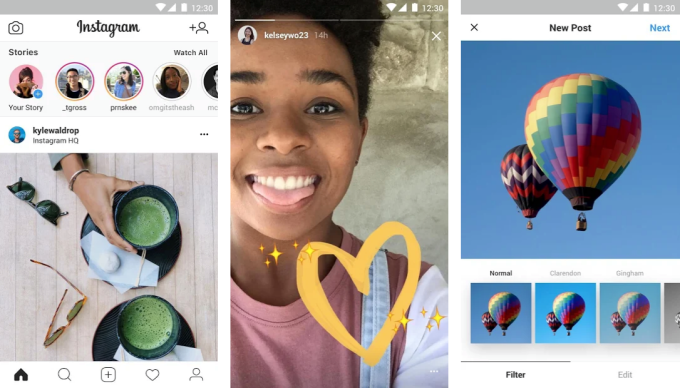 Instagram has launched a new app for android users. This new app is aimed at users who rely on devices like the Nokia 2 or Nokia 5, low-end lower powered devices with limited storage and data capacity. It clocks in at just over 500kb, and lets you do all the basics of Instagram without all the bloat that the "real" app has.
It follows a trend of social media fims like Facebook, Twitter and even companies like Google releasing lightweight and 'lite' versions of their apps to appeal to users in developing nations.
Instagram Lite has the following subset of Instagram features
Post photos you want to keep on your profile grid and edit them with filters.
 Share multiple photos to your story. Bring them to life with text. They disappear after 24 hours and won't appear on your profile grid or in feed.
Watch stories from the people you follow in a bar at the top of your feed.
 Discover stories, photos and videos you might like and follow new accounts on the Explore tab.
 Coming soon, you will be able to message friends and share videos as well.
Instagram Lite is available from the Google Play Store link here.
Source: Engadget.