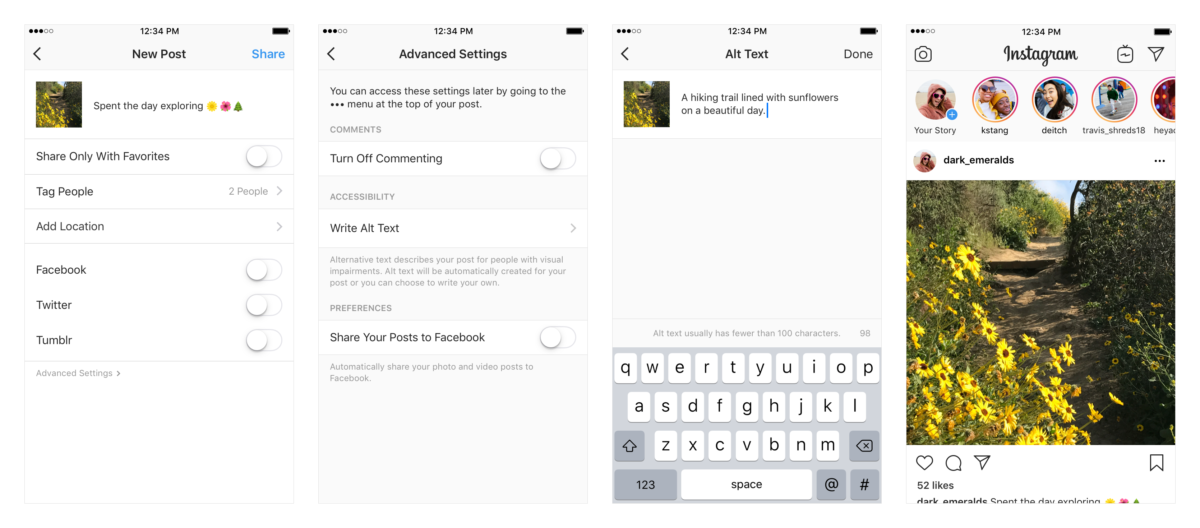 Instagram is becoming more accessible to users with visual impairments who use screen-readers to navigate their phones.
The firm will be making two changes to their apps, so Instagrammers will find it easier to add text that describes their images when uploading photos.
Instagram says:
First, we're introducing automatic alternative text so you can hear descriptions of photos through your screen reader when you use Feed, Explore and Profile. This feature uses object recognition technology to generate a description of photos for screen readers so you can hear a list of items that photos may contain as you browse the app.

Next, we're introducing custom alternative text so you can add a richer description of your photos when you upload a photo. People using screen readers will be able to hear this description
Instagram isn't the only social media firm to implement this, Twitter earlier this year added a feature to its iOS and Android apps which let users compose image descriptions when they uploaded pictures to the site.
Tech companies are frequently updating their products to be more accessible to the less-able, and this change is just another one made for the better.
Source: Instagram