There are many who believe Microsoft plans to make Windows 10 S the default version of Windows, with only those who really need the power of full access to their PC being able to unlock it by paying extra to upgrade.
Till now, however, Microsoft has only been targeting Education and front-line workers in Enterprise, with those in the need being able to upgrade to Windows 10 Pro for enterprise or Education for teachers etc.
It appears, however, a version of Windows 10 S which unlocks to Windows 10 Home is coming, according to an Insider Quest from the just announced Bug Bash, as noticed by Neowin.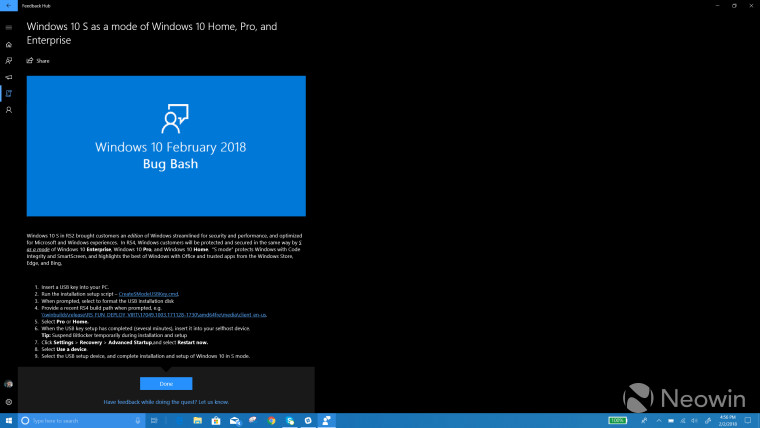 Neowin notes the quest may only have been for internal consumption as the CMD file referenced does not exist.
Unless the move is just a typo however it may mean future PCs will be delivered with only access to Store apps, just like Always Connected PCs are at present, with full admin powers only available for an extra fee.
Microsoft, of course, hopes to compete with mobile operating systems by turning PCs into appliances like iPads. Do our readers think this is a good move? Let us know below.