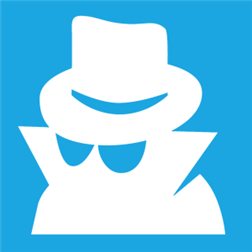 For to long browser history has haunted, but no longer.  Never again will you have to answer "Why is this link highlighted", "Did you really search for 'insert name here'", "What on earth is Canadian noodle fishing".
With InPrivate Browser, its like your browsing history never happened.
No cookies to embarrassing sites will be saved on you phone.
No sites with highlighted links show where you have been.
No detailed list of urls that you have visited.
Just a nice private experience with you and your phone, that will be erased as soon as you hit exit.
Watch videos, browse the web, do whatever you would like with InPrivate Browsing and it will be like it never happened.
InPrivate Browsers comes in a Pro and an  Ad Supported version