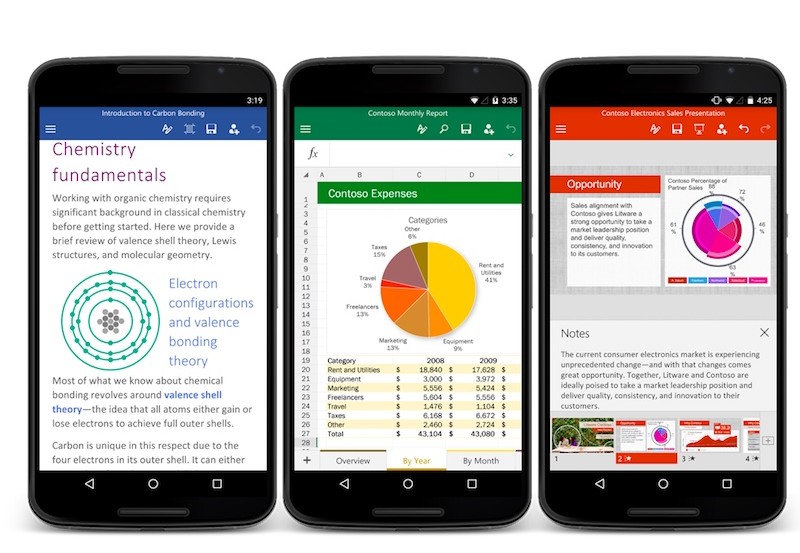 Ink is a huge part of Microsoft's vision of productivity, featuring heavily on their flagship products, Windows, Surface Office and Edge on Desktop. With Microsoft moving much of its productivity software to mobile devices, it was only a matter of time til it began to implement inking support in its mobile apps for the multiple platforms supported by Office Mobile.
Now, with a wave of updates aimed at consolidating the experience between their mobile office offerings and those for larger screens, Microsoft has announced support for inking on Windows phones, Android phones, and iPhones on select office apps -(read Word, Excel and Powerpoint).
Oddly enough,  despite OneNote being Microsoft's flagship app for inking support, the app is curiously absent from the list of Office mobile apps supporting inking on Windows Mobile. This is especially odd as OneNote supports inking on Android devices and has the code for inking present on the Windows 10 Mobile app (inking support is available only in Continuum). Hopefully Microsoft plans to bring inking to mobile devices sooner than later, but the small user base of Windows 10 Mobile might make it easier to leave it to later rather than sooner.
Nonetheless, users of Android  phones, as well as  users of the Windows Insider Program can try out Office Mobile's inking support right now(accessible via the draw tab added in previous updates or via typing "pen" or "ink" into TellMe ), while iPhone users will have to wait till next month.
Do you use inking on your mobile device? Let us know in the comments below!