TrulyMadly, a company that styles itself as the Indian Tinder, has just launched its Windows Phone app, only 8 months after its first Android app and 2 months after its iOS app.
Like Tinder, the app lets you meet likeminded people and arrange dates, but unlike that app it is not bound by geography and location, and works on a reputation system where men get extra points for verifying themselves via other social networks or even by uploading a photo ID.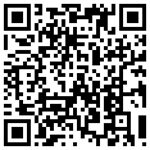 Trulymadly only launched in August 2014  and has already won the prestigious 'GSF Mobile Appies' award for Best Dating App in India and recently raised $5.6 million funding from Helion Venture and Kae Capital.
The company aims to get 3.5 million downloads by the end of the year. Take part by downloading their free app here.