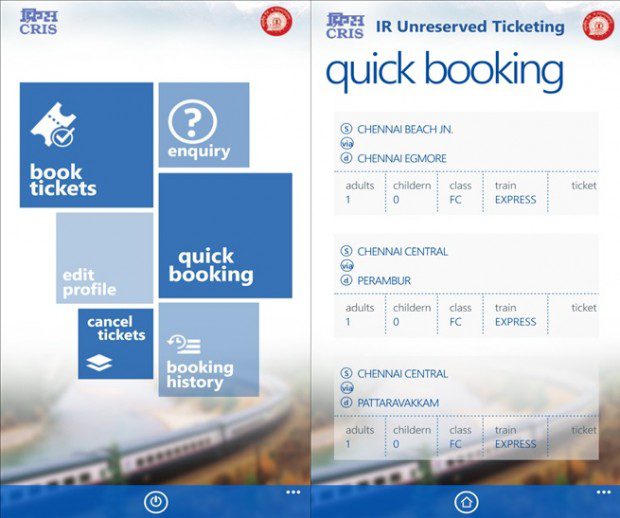 Indian Railway has now released a new app that allows booking unreserved suburban tickets on smartphones. As of now the Mobile UTS app has been introduced in Mumbai and Chennai suburban areas only. This new app was developed in-house by Centre for Railway Information Systems (CRIS). The passenger has to book the ticket in the mobile phone and print the ticket on the ATVMs installed at the journey originating (Source) stations. The tickets can be booked through Mobile UTS only through Railway wallet.
Features:
Quick Booking – Book Ticket using frequent travel routes.
Normal Booking – Book Ticket for any suburban routes.
Cancel Ticket – Cancel a Ticket before taking Ticket Printout @ Kiosk.
Booking History – Show already booked tickets with rebook option.
Profile – Manage the passenger profile and check R-Wallet balance.
Download the app here from Windows Phone Store for free.