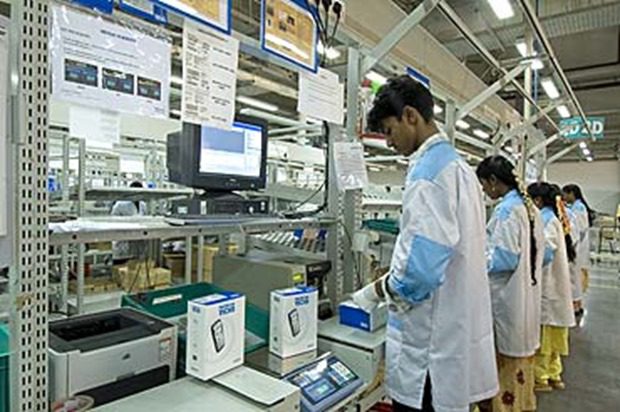 Nokia faces a new tax challenge in India, as the Tamil Nadu government has slapped Nokia with a $395 million tax bill, accusing the company of tax evasion.
The Indian state is claiming Nokia was claiming tax relief for handsets manufactured in the region and then exported, but which were actually sold locally.
Nokia had on Friday said that it has filed a writ in the Madras High Court to contest the Tamil Nadu tax authorities' claim. "Nokia considers the claim to be completely without merit and counter to domestic tax laws. In India, exports are by law exempt from tax, and Nokia has proved consistently that devices produced at Chennai are exported abroad," it had said.
"It is absurd that the Tamil Nadu tax authority is now claiming that devices made in Chennai were not exported and were instead sold domestically in India. We contend that this allegation has no basis in reality whatsoever; it could easily be rebuffed by a check of documentation provided to various governmental departments including Customs," the company added.
The Indian Cellular Association has now come out and called the claims "unconstitutional" and "totally violative of the due process of law".
"We are writing this letter to you in extreme distress. An urgent appeal to you…to kindly ensure that the process of law is not vitiated. The reputation of TN as a well governed State in under attack…We are very sorry to point out that some officers of your government in VAT dept seem to have taken some unwarranted actions.
They have issued demand of huge VAT and hundreds of crores in export cases. This is unconstitutional and totally violative of the due process of law," ICA said in its letter to Ms. Jayalalithaa.
The ICA president noted that Nokia's factory is the largest in the world and provides many jobs locally, especially to women, and urged the Tamil Nadu Chief Minister to take "urgent emergent action in having the matter examined and status quo restored".
Nokia has today announced that the closing of their deal with Microsoft has been delayed till April due to delayed approval in Asia, though they made it clear the Indian tax troubles were not the cause.
Nokia's counsel have however previously said that the deal may go ahead without the transfer of Nokia's Indian factories, and challenged the Indian government to liquidate the factories if they felt there was undeclared value in them.
Via NPU