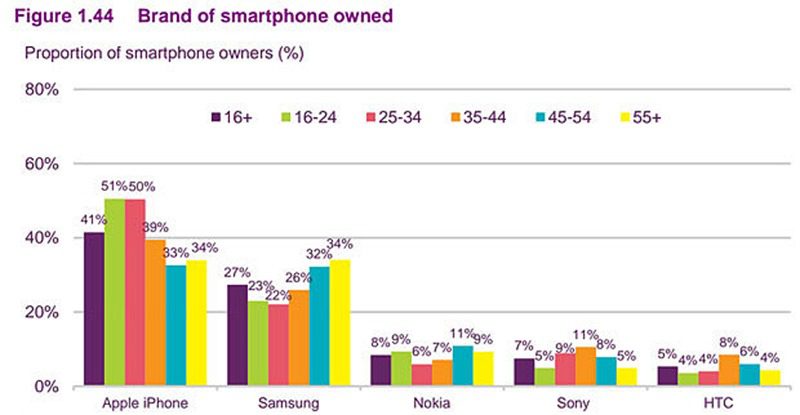 The Telegraph has posted some data collected by Ofcom of the UK smartphone market.
The data confirmed that Nokia/Microsoft is the 3rd largest smartphone OEM in UK, and also revealed that the demographic of Windows Phone ownership is the inverse of iPhone ownership.
While the iPhone is strongest with the 16-34 crowd, Windows Phones were least popular with the same 25-34 demographic, while being most popular with the 45-54 group, the iPhone's least popular demographic segment.
Ofcom does not provide an explanation for the phenomena, but I suspect peer pressure is in full effect.
Does this data ring true to our readers? Let us know below.
Via