Planet Cracker 2 is based on the original Planet Cracker, released right at the beginning when Windows Phone 7 was just a baby.
The game premise is simple, destroy as many planets as possible using one tap to create a chain reaction. You have 10 waves of ever increasing numbers to gain a high a score as possible, this is more or less the same as the original, but Planet Cracker 2 differs from the original in a few ways.
Firstly the game is a lot more polished than the original, the graphics are more or the same but they move a lot smoother, especially with high planet counts, and the explosions are a lot better. There is also the addition of the UFOs.
The UFOs attempt to escape from the earth like planets when they start to detonate. Managing to tap on these fleeing aliens gives you a nice reward points wise and in the early levels can be where you get the lions share of your points from. The vast number of  escaping UFOs in the later levels also makes the game very frantic, which will result in you jabbing crazily at the screen in vain effort to hit them all.
The sound is also greatly improved, swatting a UFO will cause it to emit an entertaining cry as it explodes. The game also has a running soundtrack that is very fitting.
The other addition over the old version is the comet that streaks through each level.
Hitting this with an explosion from your chain reaction will yield you a bunch of extra points.
Planet Cracker 2 is a worthy successor to the original, and is a great casual game for the doctors waiting room, the bus to work or even the loo.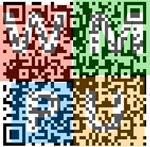 Each game only takes a couple of minutes to complete and your efforts are recorded to the global leaderboard, but don't expect to be anywhere near the top first time out, there are some fast fingered players out there to topple.                          
Planet Cracker 2 is from Sire Assemblies and is free on the Windows Phone 7 marketplace.
Marketplace: windowsphone.com
Twitter : @Sire_Assemblies
Facebook: Sire Assemblies
Web: Sire Assemblies