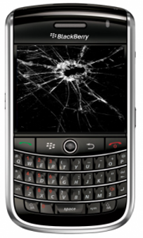 Bloomberg reports that businesses are turning away from Blackberry to Windows Phone as it falls out of contention for the 3rd ecosystem.
"Most of our customers have been planning to support three mobile operating systems — iOS, Android and either Windows Phone or BlackBerry. The recent results indicate that BlackBerry is not going to be the third," said Bob Tinker, chief executive officer of MobileIron Inc., a maker of smartphone-management software used by 5,000 companies.
In fact due to dwindling numbers and an increasingly diverse user base businesses may even be deactivating Blackberry support, which requires expensive on site Blackberry Enterprise Servers and subscription fees, in favour for more cross-platform management solutions which can manage a variety of operating systems.
"A lot of companies want to get to one console, but to do that you basically have to turn BlackBerry off," said Alan Dabbiere, chairman of AirWatch, which has 8,000 customers.
Unlike Blackberry Microsoft allows 3rd party device management software to also manage Windows Phones, leaving businesses free to choose their own best solution. BlackBerry refuses to share these tools, said Dabbiere.
The Australian Sports Commission recently decided to stop using BES, as fewer employees wanted to own BlackBerry devices, said Chief Information Officer Steve Solk via e-mail.
"Consumer devices based on iOS, Android and even Microsoft have taken considerable market share while BlackBerry seemed to react very slowly to the shift toward consumerization," Solk said. "It's a bit late to re-evaluate the BES."
Microsoft also has the advantage when it comes to developer support, despite Blackberry World rushing to 130,000 apps, mostly poorly ported from Android.
"I see almost zero interest from the serious money in backing BlackBerry apps," said Tim Bajarin, founder of Creative Strategies Inc. in Campbell, California.  "People are more interested in Microsoft."
Wade Beavers, an app developer and CEO of DoApp Inc said his company stopped designing for BlackBerry about a year ago because it was making so little money because of the small number of people using the platform.
BlackBerry's worldwide subscriber base slipped to 72 million last quarter, from 76 million and 79 million in the preceding quarters, and the company last week said it will no longer disclose a user tally.
"We agree with the industry experts who say Windows Phone has claimed the third spot in the mobile space and is gaining traction," said Tony Mestres, a vice president in Microsoft's Windows Phone unit, in an e-mailed statement to Bloomberg.
Microsoft has previously said 3rd place is not the end of their ambition, and with Apple appearing vulnerable it may not take too much to vault to second eventually.
Read more at Bloomberg here.