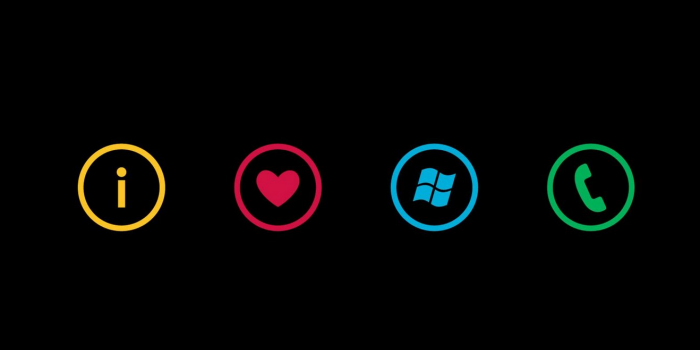 Windows Phone has been getting a lot of stick from tech writers recently, with Ed Bott, Tom Warren and a pile of random people posting on reddit all confirming that they are leaving the platform, for a variety of reasons.
It will come as no surprise that I will not be joining them.
We have had quite a number of very good editorials on this website recently decrying the rather sad situation on Windows Phone, and given the market share of the operating system it is true that no honest assessment of the operating system could fairly be optimistic.
There is however one reason why I will continue to use Windows Phone for some time to come.
I am a Microsoft fan, and I don't like Apple and Google.
This is, honestly, why I use a Windows Phone.
I find Apple elitist, and people who buy Apple products to prove to their friends they have money to be superficial and distasteful to the extreme.
Google of course is an arrogant and intrusive company with no taste (look at Google Plus, Google Glass and their behaviour towards Windows Phone).
I prefer supporting a company dedicated to supporting the masses, without trying to learn their every secret and make everything private public.
Now this does not mean I use Windows Phone in spite of it being a bad product.  Windows Phone is pretty great, and in terms of functionality on par with iOS, and more stable and looks better than Android.
In terms of the app situation it will however always be 2 years behind the other operating systems, and for many users this is important.  For others using the same phone and pc as their colleagues (e.g the Macbook Air craze amongst Tom and Ed's crowd) is important.  This sheepish behaviour does not matter to me.
Windows Phone meets my needs perfectly, and each year that passes it improves further, and I of course would prefer that a billion people also use it, and that all the apps come to it first. 
Even if it never breaks out however, I will continue using it, because the alternative, of using iOS or Android, is just too terrible to contemplate.