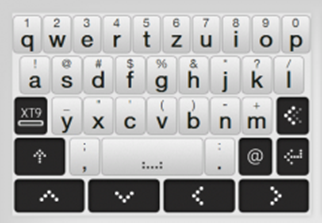 I have waited over a year for this to be available (actually more like 4 months). While browsing XDA blog I found a title of an article written by my friend Ben-duder (aka Mr Homer), this title said "Improve your HD2's keyboard". Now that is a very descriptive title, but I did not believe it mainly because I have tried just about everything, but the lag mixed with the annoying space feature, and lastly the cramped keyboard has always been the cornerstone to what is the HD2 typing experience. Not anymore with that says XDA member boogiecornejo, who single handedly rearranged the keys, fixed the space bar experience and also the lag.
I have used this new keyboard, and can say it rocks.
If you are looking for a keyboard replacement before you kill your HD2 into the wall, follow the hyperlink and get your download on.