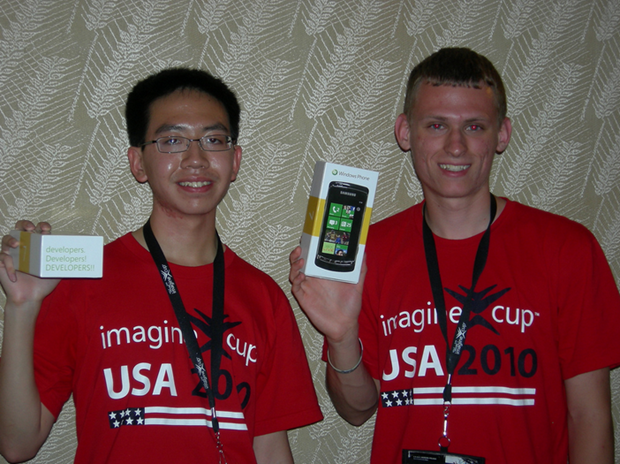 Team Beastware have won Microsoft's annual Imagination cup with their game Droid Assault, which  is a 2D XNA game that involves the player controlling a machine that destroys other machines by using the accelerometer.
The game was developed on the PC and interestingly they used a Wii remote to emulate the accelerometer for testing purposes.
Of course now they have won real Windows Phone 7 devices, one of the first non-Microsoft developers to receive these, they can retire that hack.  We look forward tot he detailed teardown 😉
See their game in action after the break and read more at the Windows team blog here.
Beastware Droid Assault Demo from Anand Iyer on Vimeo.