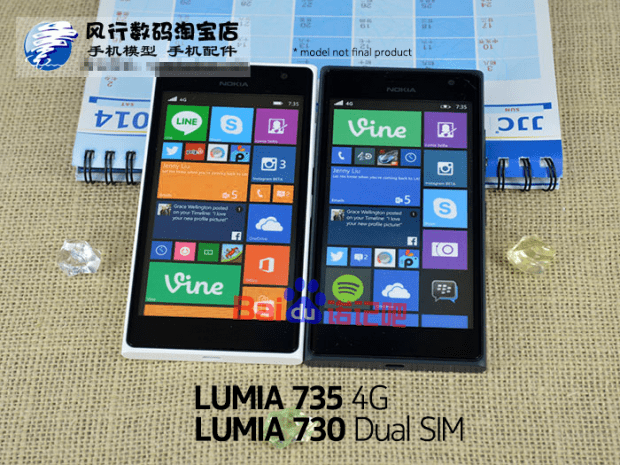 Microsoft is soon expected to reveal Lumia 735 and Lumia 730 Windows Phone devices. The main difference between both of these devices will be the network capability, while Lumia 735 will feature 4G chip, 730 settles for Dual Sim 3G targeting developing markets.
The handset is 68.5 mm by 134.7 mm and is expected to include a uni-body polycarbonate design, 4.7 inch 720p screen, dual-SIM capability, 6.7 megapixel rear and 5 megapixel front camera, Carl Zeiss lens, Snapdragon 400 processor and Adreno 305 graphics, with 1GB of RAM and 8GB of storage. The device lacks hardware navigation and camera keys.
Find more images after the break.
via: ThePocketTech