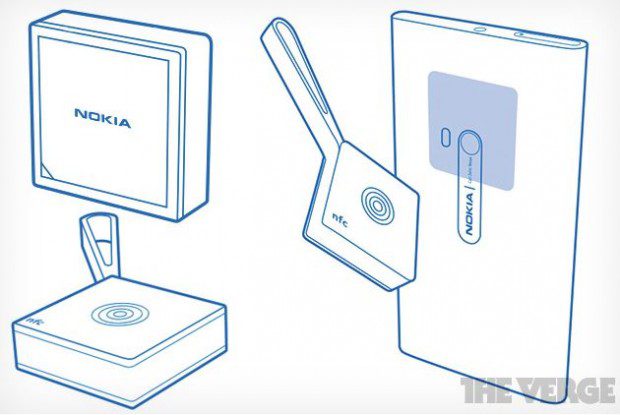 With the support for Bluetooth LE/Smart in the Windows Phone GDR2/Amber update, Nokia is going to reveal a range of Bluetooth 4.0 based accessories for its Lumia devices at Nokia World in October. One such Bluetooth 4.0/NFC accessory is called "Treasure Tag" which will pair with Lumia Windows Phones via NFC and will come with a with a loop strap to attach it with other items. This accessory will allow Windows Phone users to track items with a special application. @evleaks today posted an image of Treasure tag which you can see above.
The Verge revealed how this accessory will work few months back,
The app will also display the location of the sensor on a map, complete with Nokia's LiveSight augmented reality view. You'll also be able to locate a phone that's paired to the sensor by holding down a key on the device. The sensor will trigger a notification sound on a phone, but only if it's within range.
Earlier this month, Nokia Treasure Tag cleared FCC.
Source: @evleaks