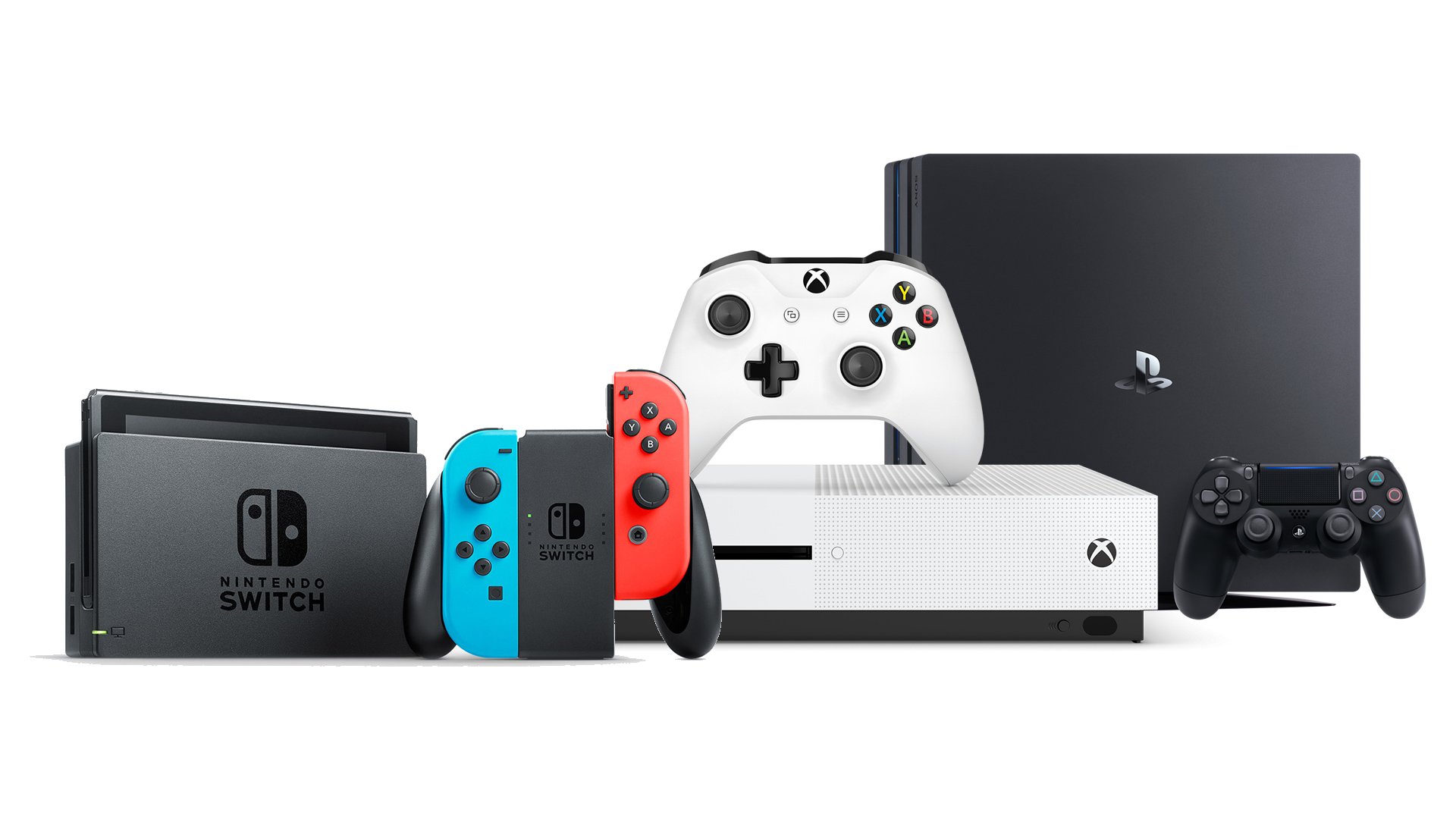 It's no secret that the Nintendo Switch is doing immensely better than the Wii U did, but it appears that its popularity could propel it ahead of Microsoft's Xbox One in 2018. According to a report from Gameindustry.biz (via Bleeding Cool), IHS Markit projects that spending on Nintendo products and services will surpass that of Microsoft this year, placing it in the #2 spot behind Sony, a spot that it hasn't held in a long time.
Spending on Nintendo products and services is expected to exceed over $11 billion according to IHS Markit's predictions, while Microsoft is expected to dip to around $9 billion. Sony is expected to dip slightly as well, but spending on its products and services rose to over $20 billion last year, so it will likely sit comfortably in the top spot this year too.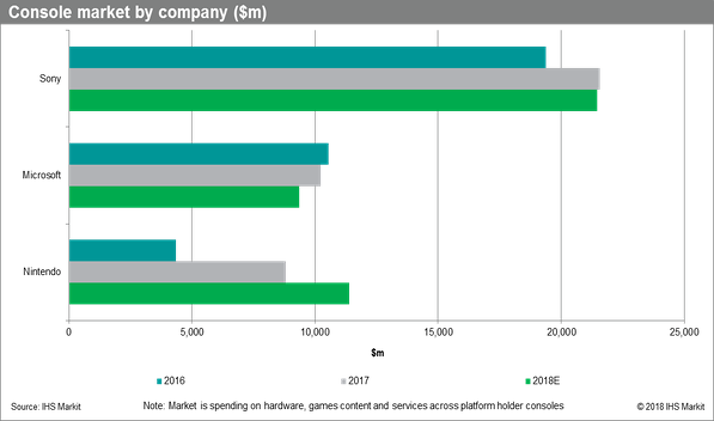 Nintendo taking up a larger share of the console market shouldn't be a surprise considering that PlayStation 4 and Xbox One are well into their lifecycles compared to Nintendo's system. Because of this, in fact, the Switch is expected detract from spending on both Xbox and PlayStation.
This year marks the first full year that the Xbox One X will be on the market since it launched in November 2017. Combined with new incentives that Microsoft is offering for their subscription services, like Microsoft Studios games launching into Xbox Game Pass the same day as their global release, it will be interesting to see if these predictions hold up.