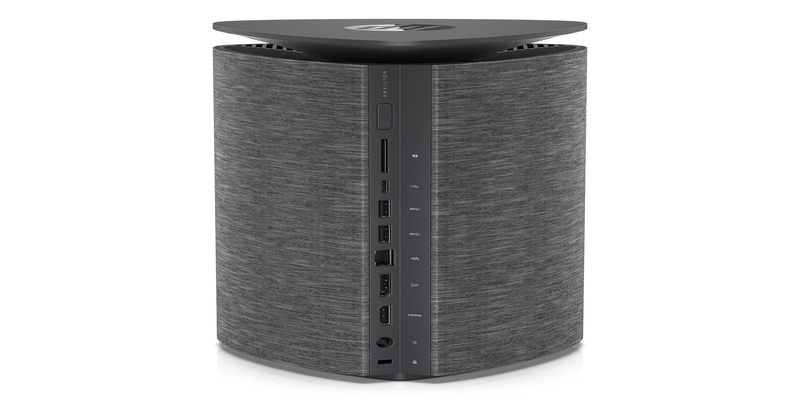 Smartphones are over, according to the IDC, who blames lack of innovation and market saturation.  Normally this would mean moving on the next latest and greatest innovation, but it is fair to say wearables and VR has so far failed to take off.
If IFA 2016 is any indication, the technology industry are turning back to the PC platform, bringing back many of the ideas and innovations which matured on mobile platforms over the last few years.
One example is the Acer Swift 7 above, at less than 10 mm thick, which uses advances in miniaturization normally driven by mobile devices to lighten the load of road warriors and dispel the myth that PCs had to look like clunkers.
The device is of course only part of a trend, with the Lenovo Yoga 910 (above) and HP Spectre 13 all showing PCs are perfectly good fashion accessories.
Besides super-thin laptops HP is also working on making their home and office PCs fashionable works of art.
The HP Wave PC (above) would look at home in any loft, while the modular HP Elite Slice (below) would make a great taking point at your next business meeting.
In fact PCs are now a major part of aspirational luxury products such as the LG Smart Instaview refrigerator (below) which will certainly set you back at least $4000 to get Windows 10 on your fridge door.
That's not even talking about truly interesting and compelling devices such as the Lenovo Yoga Book, which has had journalists salivating this whole week now.
Unlike many of the other products Lenovo is planning to sell this for a very accessible $550, making it a rare example of an achievable object of lust.
If blazing power is what turns you on however you can even find than in a portable version, with the Acer Predator 21x with a 21 inch curved screen and dual GeForce GTX 1080 GPUs.
It is fair to say PCs now come in all shapes and sizes, integrate better in our lives, and even is even attracting back services which previously stayed away from PCs, such as Amazon's Alexa possibly coming back to Lenovo PCs.
Analysts agree that the personal computer (PC) business is pushing into new markets, such as upper-tier consumer notebooks and high-priced and high-margined niche gaming segments making them once again attractive to companies bankrupted by the mobile revolution. In fact analysts expect Windows detachable to save the moribund tablet market.
The final step to close this virtuous circle would be for developers to take advantage of Microsoft's safe and curated Windows 10 platform and store to bring their apps home from the iOS and Android stores back to the platform where they have been developed in the first instance.
Can our readers feel the winds of change in the air? Let us know below.