While at IFA 2011 I was playing with Navigon for Windows Phone – a TomTom-like off-line GPS turn-by-turn navigation app.
Navigon was available in 2 versions – with maps of whole Europe and with maps of USA: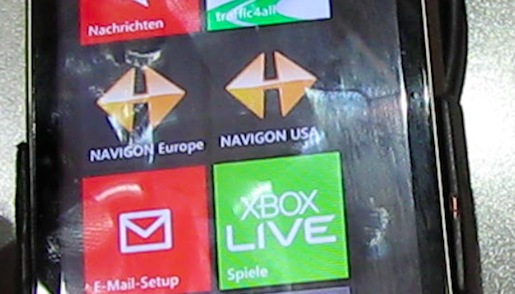 It was running on HTC Mozart with Windows Phone 7.5 on them:
After calculating route it shows various variants that you can pick by selecting one of colors at the bottom:
While navigating you, Navigon can use 3D view:
… or it can be switched in settings to 2D view if you prefer it:
Conclusion: since TomTom for Windows Phone 7 is not coming anytime soon, you might consider buying Navigon for your off-line turn-by-turn navigation needs. Navigon is a German company.