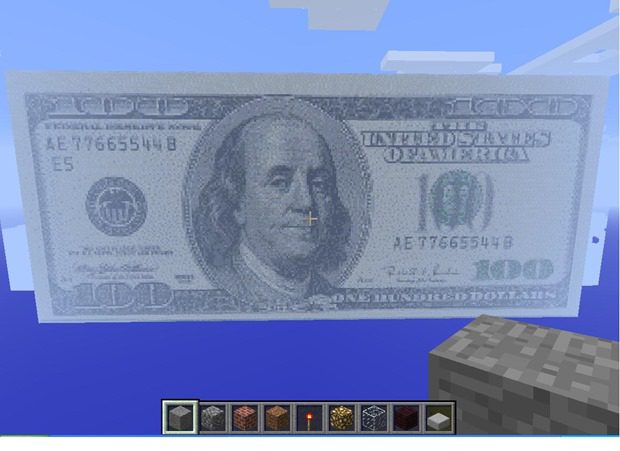 It is widely believed that Microsoft will announce their purchase of Mojang, the creators of Minecraft, on Monday for $2.5 billion.
Many reporters are claiming the purpose of the purchase is to bring the app to Windows Phone, including sites like Reuters, Joystick and Geekwire.  This does not make a lot of sense.
Some analysts are however clear on Microsoft's assumed intentions.
"It seems like Microsoft is looking at Mojang and Minecraft as a way to tap into  this enormous cultural phenomenon," said Dave Bisceglia, Chief Executive of independent game studio Tap Lab. "If you look at iOS, Minecraft has been a top-grossing game for quite some time, if Microsoft could on Windows phones give players a unique and compelling experience that you can't get on the other platforms, that could be a driver to sell devices to existing Minecraft fans."
"We don't view this acquisition as a signal of Microsoft's intent to double down on Xbox but consider it an attempt to better address mobile on a cross-platform basis," said Nomura analyst Rick Sherlund in a note to clients this week. "This also appears to be consistent with (Microsoft) CEO Satya Nadella's mobile and cloud strategy."
Other analysts however are a voice of reason.
Joost van Dreunen, Chief Executive of research firm SuperData, said the price tag "seems like a lot for a title that has certainly not peaked but is certainly not in its initial frenzy."
He doubts that Minecraft can really help Windows phone sales: "Minecraft itself has done very well on the iOS platform, but it's better on the iPad, the screen is bigger," he said. "I don't see why this could drive handset sales."
While Minecraft is a popular game, it is certainly not the biggest game missing from Windows Phone (Candy Crush Saga comes to mind) and for $2.5 billion Microsoft could certainly bribe Snapchat to bring their extremely popular app to our platform.  In fact $2.5 billion could probably bring 100 essential apps to our platform and help close the app gap, or reduce the price of 25 million handsets by $100.
A much more likely reason for the purchase is that it is a simply purchase of a profitable gaming studio which may otherwise have gone to Google or Apple.  It is likely that , despite rumours to the contrary, Microsoft will remove the game from Sony's Playstation devices (it recently arrived in the Playstation 3,4 and is heading to the Vita) or otherwise make the game much more attractive on the struggling Xbox One, which is being outsold by multiples both domestically and internationally.
No, for once this is not about Windows Phone, but an additional $2.5 billion investment would not go amiss of course either.